Personalized Gift of the Month
Save 15% off the regular price!
Personalized Scotch Whisky Quarter Barrel Clock
OBC-QB-CLOCK-B548
Pressed, distressed and crafted in the USA. Oak stained to match sign, with a black metal ring around the edge. High torque clock motor and hanging hardware on the back for easy door or wall mounting. SIZE: 24" round x 4" deep - black banded. PERSONALIZATION: LINE #1 - replace "THOMPSON'S" at top of sign.
Hanging Hardware Included
Made in the USA.
Our promotions are all about saving you money!
This product promotion is all about you. Saving you money and still giving a quality gift. Designed for You, Delivered By Ace. We know our customers enjoy the feeling of getting a good deal and we enjoy making you happy. This unique personalized gift offers transparent beauty with a hint of something different. Know that when you browse our collection of outstanding personalized gifts, you are sure to find something to satisfy everyone's taste and everyone's budget.
Similar Items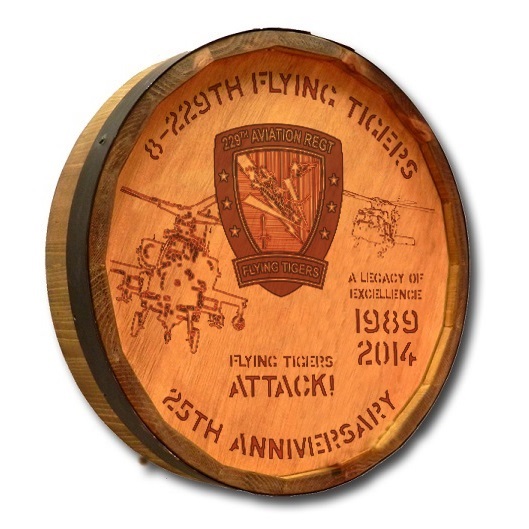 Designed By You Laser Engraved Quarter Barrel Sign
$159.50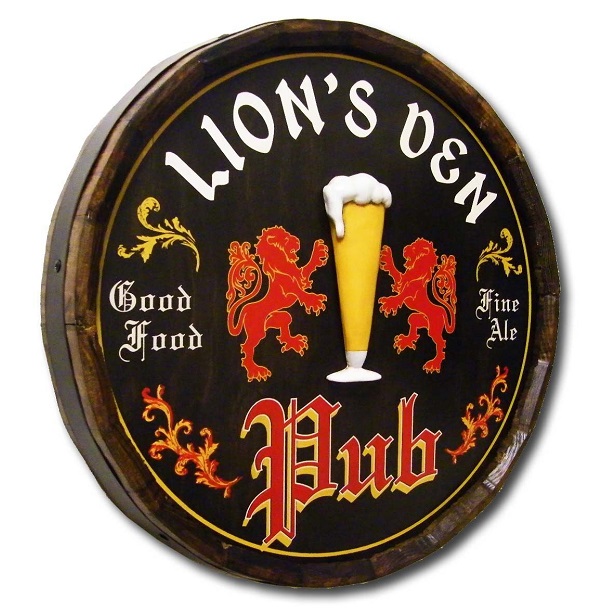 Personalized English Pub Quarter Barrel Sign
$174.50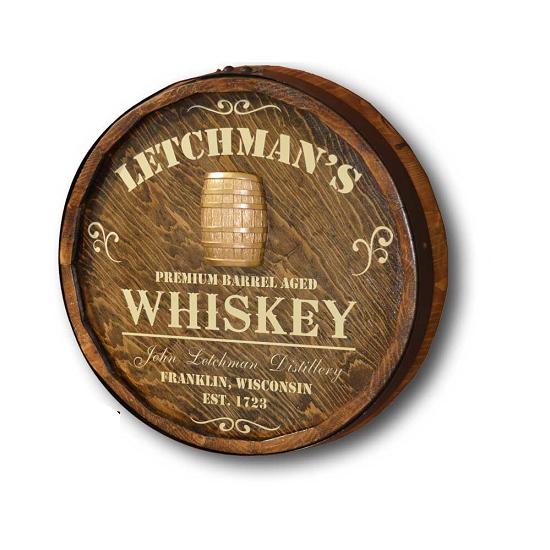 Personalized Premium Aged Whiskey Quarter Barrel Sign
$174.50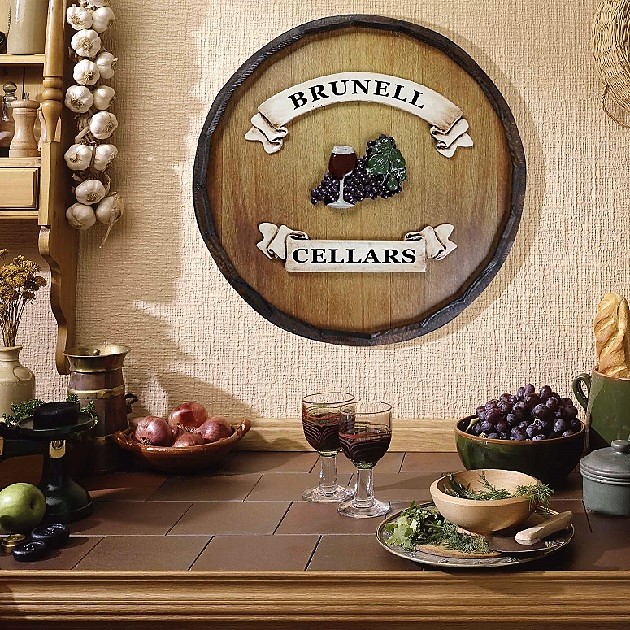 Personalized Quarter Barrel Wine Cellars Sign
$159.50
Personalized Quarter Barrel Rum Skull Sign
$159.50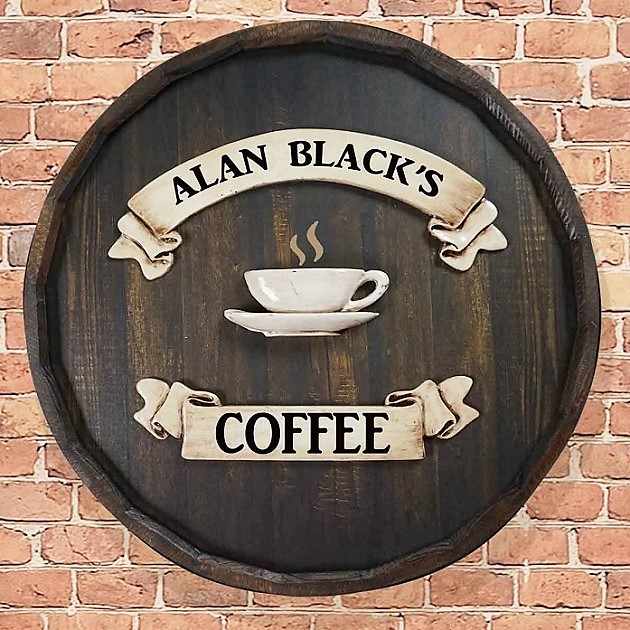 Personalized Quarter Barrel Coffee Shop Sign
$159.50