Personalized Gift of the Month
Save 15% off the regular price!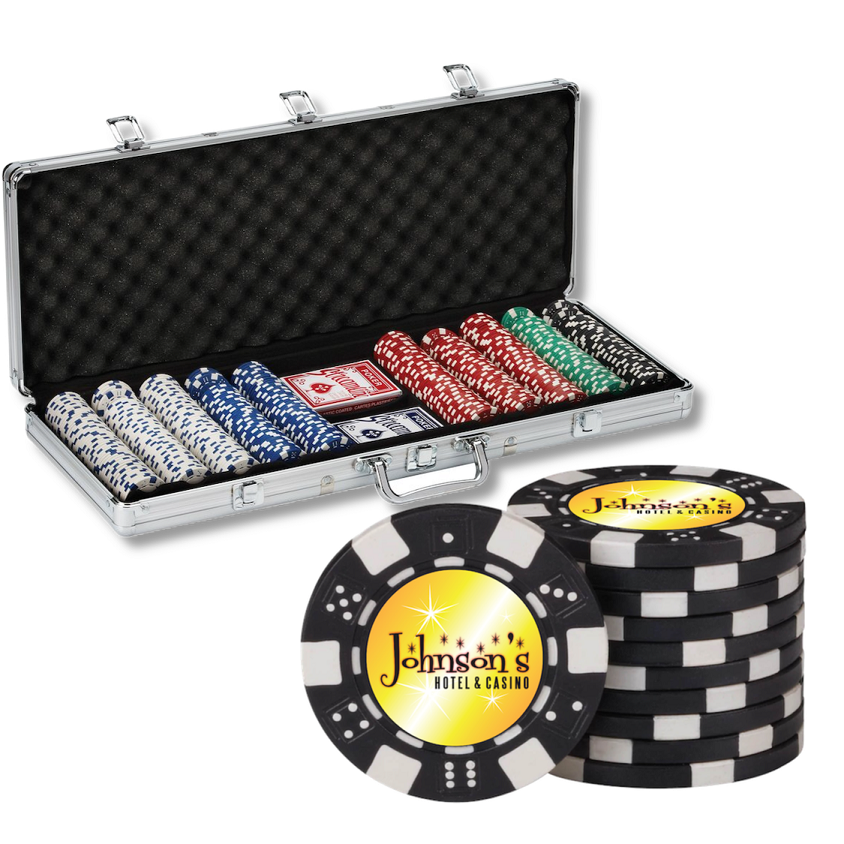 Personalized Poker 500 Chip Pro Set
OBC-CHIPS500_593
All chips are personalized! 500 Personalized Chip Poker Set in a heavy duty aluminum case. INCLUDES: 500 personalized 11.5g commercial grade chips, 2 decks of cards, a full set of Big Blind, Little Blind, and Dealer buttons. Housed in a tough aluminum case with foam cushion to protect your chips. Includes a full set of poker dice for a change of pace. PERSONALIZATION: replace the name Johnson's with a recommended 8 characters.
Individually Boxed
Our promotions are all about saving you money!
This product promotion is all about you. Saving you money and still giving a quality gift. Designed for You, Delivered By Ace. We know our customers enjoy the feeling of getting a good deal and we enjoy making you happy. This unique personalized gift offers transparent beauty with a hint of something different. Know that when you browse our collection of outstanding personalized gifts, you are sure to find something to satisfy everyone's taste and everyone's budget.
Similar Items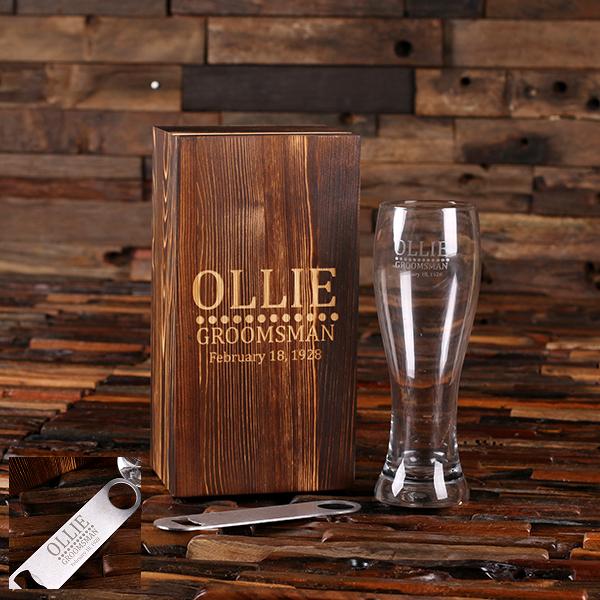 Engraved Pilsner Beer Glass and Opener Boxed Set
$69.50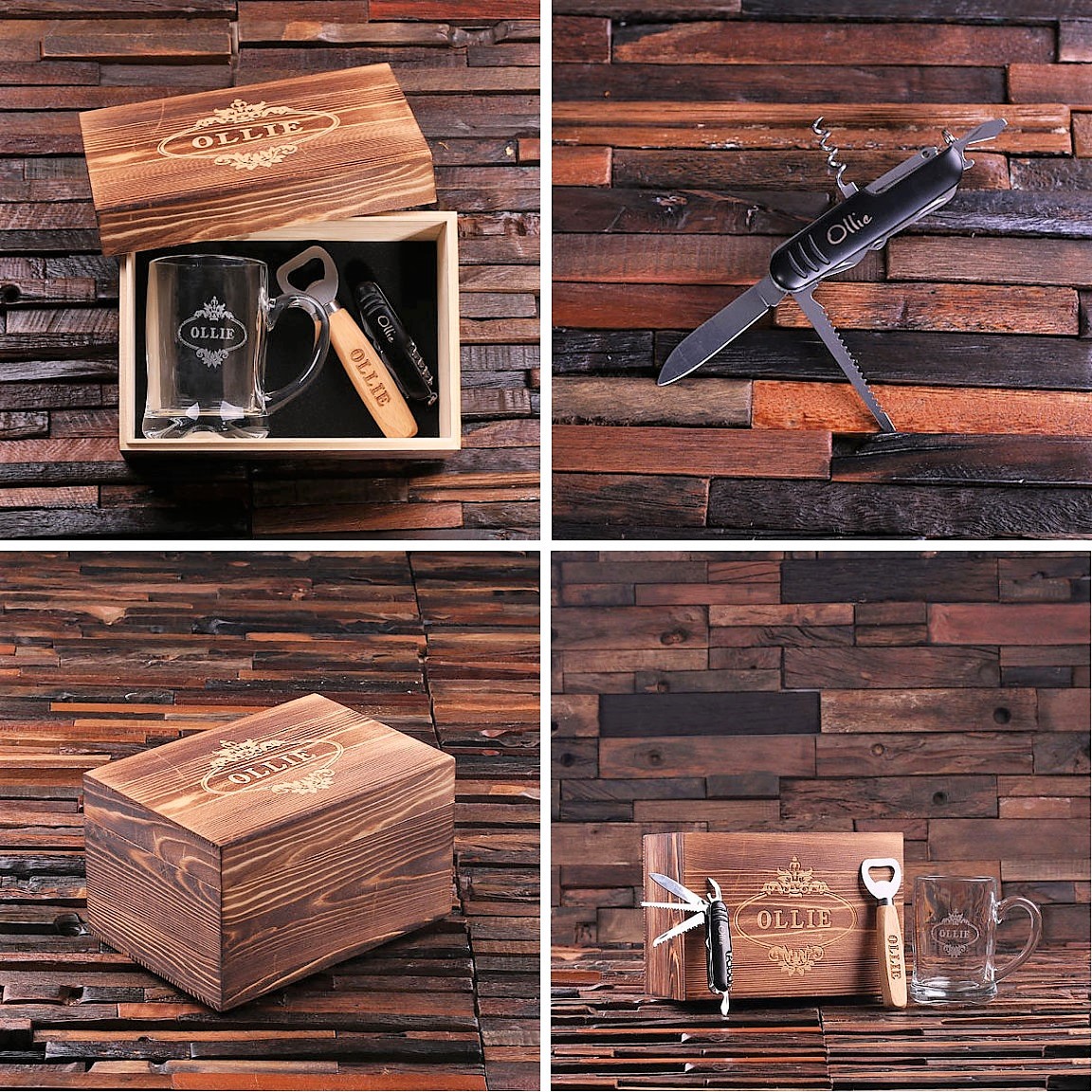 Personalized Groomsmen Gift Set With Keepsake Box
$74.50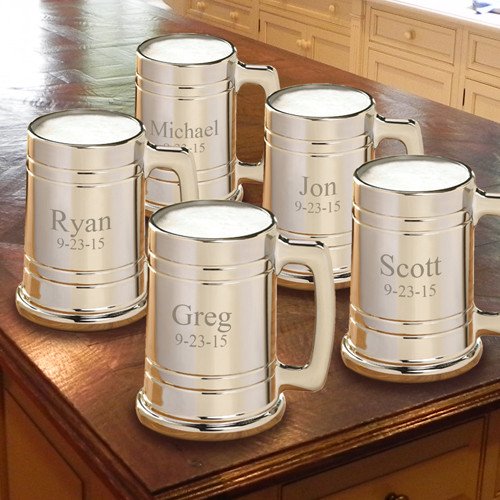 Engraved Gunmetal Coated 16oz Glass 5 Mug Set
$109.50
6 styles / sizes available!
Personalized Larkhall Groomsman Knife and Flask Set
$59.50
4 styles / sizes available!
Personalized Flask Distillery Card Game Set
$79.50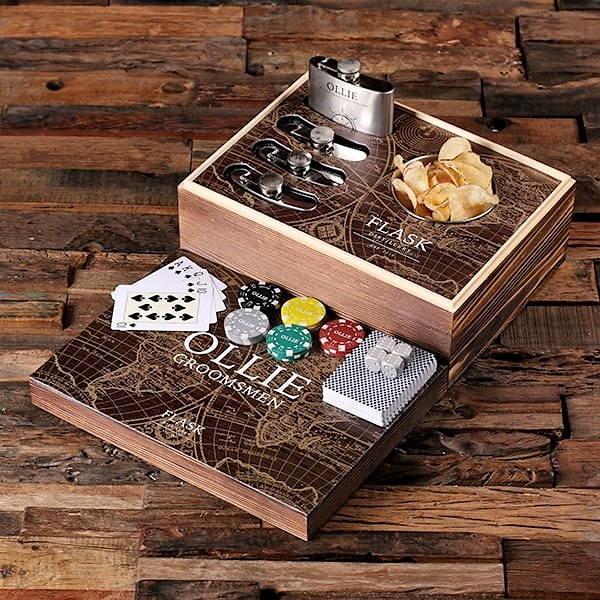 Personalized Flask Distillery Poker Set
$119.50